About UltimateAgency.com.au
Ultimate Agency is a dedicated system for Real Estate Agency Principals to generate capital value, revenue and freedom through guided transformation from a real estate business to their Ultimate Agency.

We meet many Agency Principals who are not getting the freedom and rewards they went into business for. Worse, they are suffering the stress and frustration of running a business where everything relies on them.

We are on a mission to change that. It started one business at a time, but we underestimated the power of a community. So now our model is getting amazing results not only because of all the material and processes we have but also because of the spectacular people in our tribe.


WHY WE ARE DIFFERENT
We care. Our members are our friends so we do whatever it takes to support them along the journey and also make sure they get there. We answer the phone any time and talk, strategise, discuss, solve, create and laugh with our clients.

We've been in this business since 1997. "Business Coaching" wasn't even "a thing" back then. But we have seen much in the industry and been through a couple of real estate cycles. We have learned lots along the way and constantly revised and upgraded and evolved our intellectual property. There is not much we see these days that we haven't solved in the past so we can bring you solutions and big shortcuts.

We've built the cool stuff. The front end of our website is just a minute portion of the material we have waiting for Agencies. We love cool stuff. We love online. We love quick and easy. We love taking the complex and making it simple for you to use – that is where the magic happens.

We have diversity. Our background is accounting, legal, advertising and direct marketing. There is a need in every business for all these disciplines so we can give you a wide range of support and guidance.

We come with "Batteries Included" so we are ready to go. Just click the button and we are on your team. Let's get going!


RECOGNITION
We have provided value through many speaking engagements for groups such as Real Estate Best Practice and Telstra small Business conference.

There have been radio appearances and contributions to programs such as the iconic RE Uncut.

Most importantly though, we have had clients win many accolades and industry awards. Real Estate institute awards, Real Estate Business Awards, Local Business Awards and Awards within their Franchise groups others. We feel this is a more truthful measure of our success and also that both us and those we work with have had fun along the journey.


TESTIMONIALS
Don't take our word for it - check out what our members say...


Finding Freedom
…. has helped me in more recent times to set up the business for sale as I now approach my retirement years! His suggestions to continue working in a semi-retirement state has led me to help plan for the future with my wife, enabling us to enjoy our trips away as "Gray Nomads" caravanning around Australia.
Paul Starr – Starr Partners
Sounding Board
Whenever I need counsel, Wayne is there. On-call for a simple chat over affairs of the day or readily available to dissect the biggest problem within my business, there has never been a time that I have not been able to hold audience with Wayne. Points of clarity flow …
James – Sternbeck's Real Estate
OUR TEAM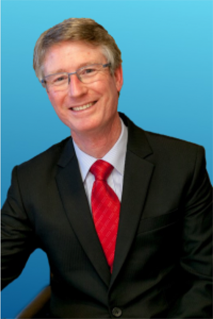 Wayne Hughes
Bcom LLB. LREA
Since 1997 Wayne has provided systems solutions to over 140 businesses. Using the knowledge from his background in accounting, law, global ad agencies, strata management and direct marketing companies he has a command of all the aspects of designing business models that are stable and profitable and systemising a business.
This passion to create systems has also fuelled the creation of the detailed but simple Agency building process that is now benefiting the members of Ultimate Agency.
Wayne brings a very logical approach to any situation that uncovers direction and solution. Link this to the materials in the Ultimate Agency system and clarity meets your future.
---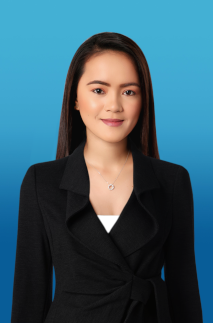 Catherine Wilson
Bcom
In any successful business there is a focal point of support that just makes it all happen. Catherine is always thinking. She creates solutions before you even knew there was a required next step. Having recently worked trough her degree in business and marketing she is now an expert in all aspects of the marketing and database applications within our business.
Catherine is multi skilled and enjoys the video editing that supports so many of our systems with instructions and the recordings of our online group meetings.
Always quick to help and efficient in the extreme, Catherine is also a great resource and help for our clients. She does not "hide in the back office room" but always manages to get through everything and also support our member Agencies.
---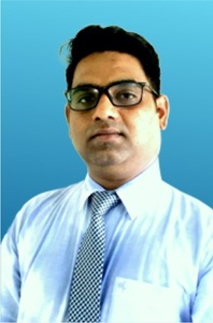 Prashant Dongare

Prashant heads our software team. With Mangesh and others he works the programming magic.

We throw concepts, diagrams, layouts and spreadsheets at this team and they turn them into amazing web based tools and systems that are ground breaking for Real Estate Agencies. No other Agencies have anything remotely like this series of tools.

It has taken 5 years for Prashant to work with us to bring all this awesome stuff together but there has never been anything yet that their combined brilliance has not been able to figure how to create in webspace and make work for our members.

Prashant never says no to a challenge and always delivers which is why we value him being on the team so highly.

---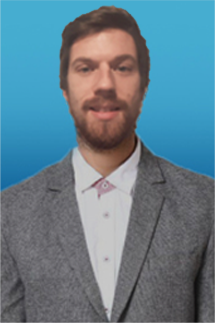 Nic

If it's on the planet, Nic can map it.

We searched the globe for a "map guy" and since we have found Nic we've never looked back. He creates specialist maps that link into our formula for residential prospecting in a way that gives clarity about results and direction.

---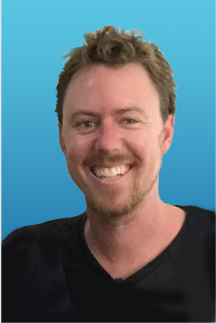 James

James worked with us many years back and then decided to take off with a van and a surfboard. The good news is that he is back (also with a fiancé).

James is a visionary artist. He takes words and concepts and creates aesthetic masterpieces in the form of web pages and graphic layouts.

A team is always stronger than a set of individuals.
Join our team by becoming a member of Ultimate Agency with the button below.

Join Now